IN REAL LIFE DAY RETREAT-21″ November SOLD OUT
November 21, 2020 @ 10:00 am

-

6:00 pm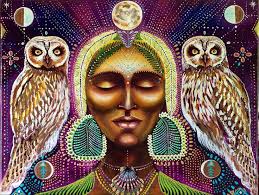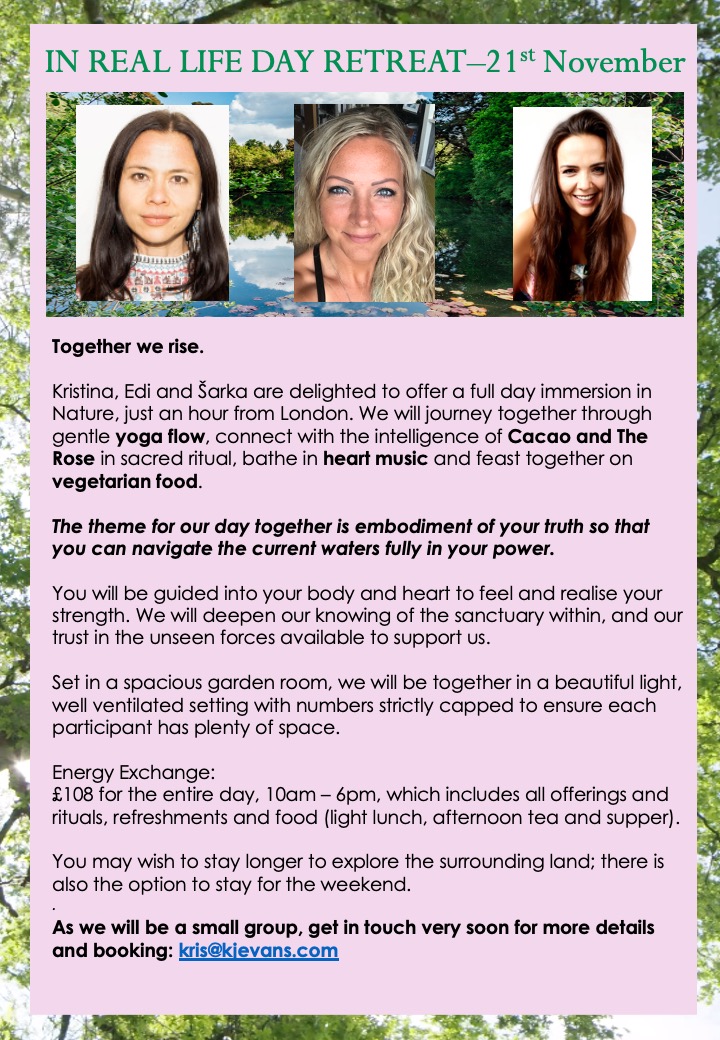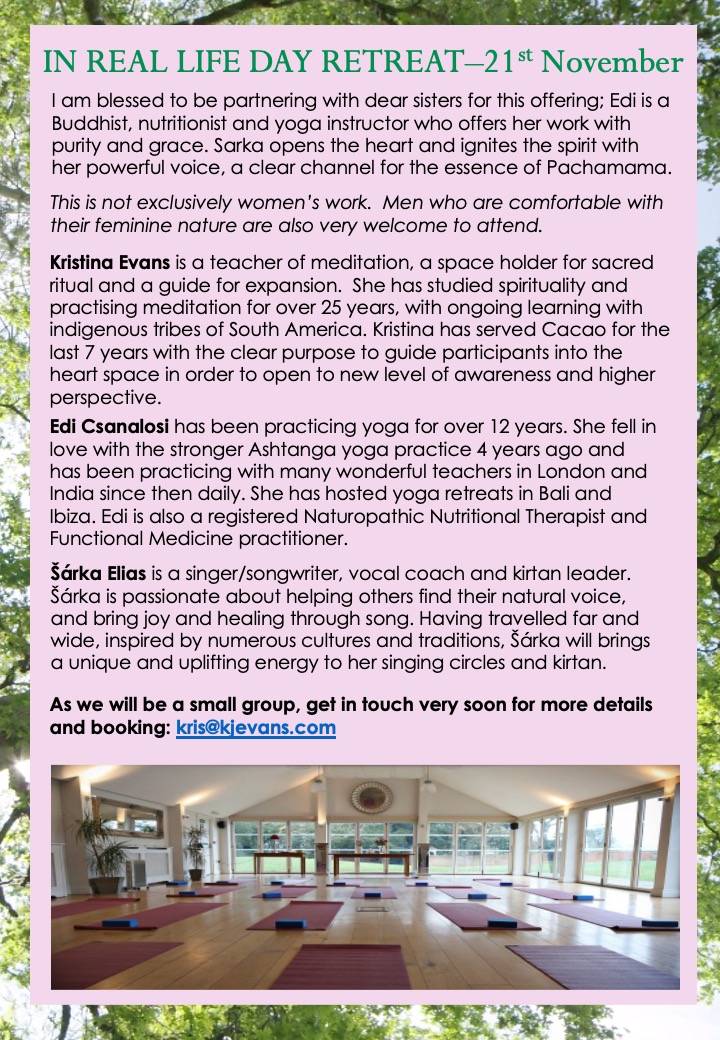 Together we rise.
Kristina, Edi and 8 arka are delighted to offer a full-day immersion in Nature, just an hour from London. We will journey together through a gentle yoga flow, connect with the intelligence of Cacao and The Rose in sacred ritual, bathe in heart music and feast together on vegetarian food.
The theme for our day together is the embodiment of your truth so that you can navigate the current waters fully in your power.
You will be guided into your body and heart to feel and realise your strength. We will deepen our knowing of the sanctuary within, and our trust in the unseen forces available to support us. Set in a spacious garden room, we will be together in a beautiful light, II well ventilated setting with numbers strictly capped to ensure each participant has plenty of space.
Energy Exchange: £108 for the entire day, 10am – 6pm, which includes all offerings and rituals, refreshments and food (light lunch, afternoon tea and supper)
You may wish to stay longer to explore the surrounding land; there is also the option to stay for the weekend.
As we will be a small group, get in touch very soon for more details and booking: Icris@kievans.com
I am blessed to be partnering with dear sisters for this offering; Edi is a Buddhist, nutritionist, and yoga instructor who offers her work with purity and grace. Sarka opens the heart and ignites the spirit with her powerful voice, a clear channel for the essence of Pachamama. This is not exclusively women's work. Men who are comfortable with their feminine nature are also very welcome to attend.
Kristina Evans is a teacher of meditation, a space holder for sacred ritual, and a guide for expansion. She has studied spirituality and practicing meditation for over 25 years, with ongoing learning with indigenous tribes of South America. Kristina has served Cacao for the last 7 years with the clear purpose to guide participants into the heart space in order to open to a new level of awareness and a higher perspective.
Edi Csanalosi has been practicing yoga for over 12 years. She fell in love with the stronger Ashtanga yoga practice 4 years ago and has been practicing with many wonderful teachers in London and India since then daily. She has hosted yoga retreats in Bali and Ibiza. Edi is also a registered Naturopathic Nutritional Therapist and Functional Medicine practitioner.
Sarka Elias is a singer/songwriter, vocal coach, and kirtan leader. 8orka is passionate about helping others find their natural voice, and bring joy and healing through song. Having traveled far and wide, inspired by numerous cultures and traditions, Sorka will bring a unique and uplifting energy to her singing circles and kirtan.
As we will be a small group, get in touch very soon for more details and booking: kris@kjevans.com